Hi, We're Love Mushrooms!
Nice to meet you. Thanks for wanting to learn more about us. Here's a bit of our story and how we approach our work.
Not Just a Brand Name
Love Mushrooms is named after our co-founder, an actual physician with endless curiosity about situations where science says natural remedies can effectively replace or supplement pharmaceuticals.
The spark for Love Mushrooms came when Dr. Love sought out high-quality mushroom supplements for her own mother, saw the price tag, and decided to see if her team could do better. Because "the more people that have access to functional mushrooms, the better."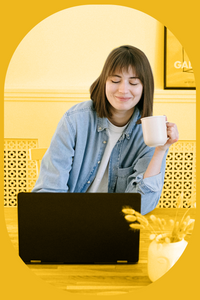 Principles We Live By
Put Science First, Not Marketing
We've done a lot of research on both mushrooms and the mushroom supplement industry, and have clearly seen where this industry exaggerates. We've done our best to create a transparent Science section, where you can get a fair overview of what the science does - and doesn't - say.
Highest Quality Only
There are a lot of functional mushroom supplements that cut corners in growing methods or extraction, production, and manufacturing. We use the whole fruiting body of the mushroom, use the best extraction methods for each mushroom, and manufacture organic, vegan, gluten-free capsules. Learn more.
Keep Costs Low
To keep prices low, we keep costs low. We don't keep a fancy office because that's a silly expense. We operate our own warehouse. Our team has zero yachts. All of that because it helps keep prices low, and also because yachts are pretty bad for the environment. Looking at you, Jeff.
Meet Our Mushrooms
6 different mushrooms, unlimited health possibilities. Scroll for all, click the image to learn more.
"Where in the World is Carla San Diego?"
Our warehouse and base of operations is just outside of Houston, Texas. It's a great hub for fast shipping. Carla works there. This is an actual picture of Carla. She's really friendly and will probably add a cute thank-you note to your order.
How Would You Like to Function Better?